We love this summer weather and here at ID we are in the spirit of feeling body beautiful. Our two favorite products on top of our summer list will leave you heading to the beach with confidence and shimmering locks.
Environ RAD Sunscreen
RAD is a breakthrough sunscreen that contains both sun reflectants to shield you from UVA and UVB damage. The ingredients use natural antioxidant vitamins to increase sun protection and assist in fighting free-radicals. We won't leave home without it! Stay safe and shield yourself from those harmful rays!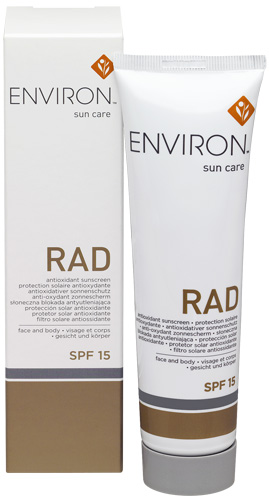 Davines Alchemic Shampoo & Conditioner
Davines Alchemic range is perfect for those summer evenings when you are looking radiant but your hair is half asleep. The nourishing colour enhancing range can transform your hair from sun stripped straw to a flowing mane! Davines have created Gold, Silver, Red, Brunette, Tobacco and Copper shades to naturally enhance your hair. Our favorite tip for a new summer look is using Alchemic Red Conditioner to add sunset pink shades to your current colour. Perfect for a subtle change without the commitment!