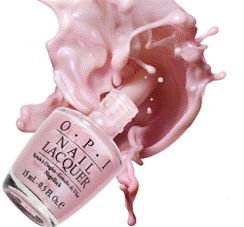 For glossy and durable long lasting polish, look no further than OPI GEL COLOUR. This fantastic product dries instantly, can last  weeks and has a variety of different shades of polish to suit your autumn/winter look.
Take advantage of our Exclusive promotion on Gel Nails for November Only at ID Chichester.
BOOK A OPI GEL MANICURE & PEDICURE AND RECEIVE A FREE OPI NAIL COLOUR OF YOUR CHOICE PLUS YOU WILL RECEIVE 10% OFF YOUR TREATMENT.
BOOK A OPI GEL MANICURE OR PEDICURE AND RECEIVE A COMPLEMENTARY EYE BROW SHAPE.
ADD ON A ID MAKEOVER WITH LUCY WARD AND TRY THE AUTUMN BEAUTY TRENDS FOR AN AMAZING £25.
A PERFECT WAY TO FINISH OFF YOUR  EXERIENCE AT ID.
To book your appointment call 01243 533885